#LWP #PXB @lwprospects
| | |
| --- | --- |
| | |
MISSION STATEMENT AND THEN SOME...


Our mission...
We support the doctrine of "athletes first, winning second." We believe that success is the fruit of camaraderie, hard work, discipline, structure, enjoyment and a willingness to maintain a character initiative on and off of the field of play. We believe in community and competition and offer a helping hand to other organizations. With every decision we make, we make it for the kids. Without doubt we foster and promote the advancement of youth athletics through our service of providing competitive youth baseball training, character education, and dynamic performance fitness opportunities.

and then some...
We believe stating that a youth program should implement fun is common sense, and our organization has a proven track record of making competitive baseball enjoyable. Our good parents and our players understand the rules set forth in August and adhere to those expectations, and in return, our certified coaching staff adheres to their commitment as volunteer coaches that teach the pursuit of victory with honor and sportsmanship.

Our participants learn that failure is part of life and accomplishment builds self-esteem.

We foster and promote the advancement of amateur athletics through our service of providing competitive youth baseball training and competition throughout the Lincoln-Way Community High School surrounding communities in Will County.


PUBLIC POLICY FOR VOLUNTEERS!


Lincoln-Way Prospects Travel Baseball is the first youth baseball organization in New Lenox, IL to publicly announce that it encourages and supports their administrators and coaching staff, including managers, to participate in any capacity, with any baseball club or organization whereas their contributions as a volunteer can foster the advancement of recreational or amateur sports.

As founder, Coach Korbel believes families should have choice and quality options as parents not forced to make a choice with whom to coach because of out-dated or restrictive by-laws and policy. Without disrupting their travel team commitment, our staff may help children at any level, in any community!

Athletes first, politics ousted.

FITNESS
All players, of course, need to polish the basic skills and strategies of baseball. They also need to develop coordination, work on overall flexibility, and develop general strength and endurance.
In addition, players of just about any age can work on basic speed and agility.

We believe the time doing them will be well spent. Fitness pays off by enhancing our team's ability to perform better and longer. Skill levels and attention begin to drop as players become fatigued, creating potential injury situations.

In addition, Coach Korbel emphasizes the following principles:
Fundamental preparation.
Dynamic performation preparation - Health, Agility, Quickness and Reaction.
Practice, but practice the correct technique and mechanics.
Appreciate the important role practice plays in player development
Communicate and implement the game's basic strategies
Earn your playing time and your situational positions.
Never apologize for being prepared; be it school, athletics or life.
Maintain good grades in order to participate with your team.
Demonstrate the traits of good character as a person; on and off the field.
Pursue victory with honor, even when your opponent doesn't.
Camaraderie defines the essence of a team. A team defines the essence of the individual.
Appreciate the fact that you're healthy and can play this GAME!
Be grateful you have a supportive family allowing you this privilege.
You're not perfect - accept mistakes as just opportunities to learn.
Encourage and facilitate character-education and life lessons through sports!
Play Ball!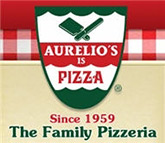 Aurelio's presents our
2016 MIDNIGHT MADNESS
SPARTA DOME
FRIDAY NIGHT FUN!
(Crown Point, IN)

January 15, 2016
13U Black - Field 1
10U - Field 2

January 22, 2016
13U Orange - Field 1
9U - Field 2
January 29, 2016
11U Black - Field 1
11U Orange - Field 2

February 5, 2016
12U Gray - Field 1
14U Black - Field 2

February 12, 2016
13U Black - Field 1
13U Orange - Field 1
10U - Field 2

February 19, 2015
12U Black - Field 1
12U Orange - Field 2

February 26, 2016
16U Xposure - Field 1
15U Xposure - Field 2
15U Elite - Field 2

March 4, 2016
14U Black - Field 1
14u Orange - Field 2

March 11, 2016
11U Black - Field 1
11U Orange - Field 1
12U Gray - Field 2

March 18, 2016
12U Orange - Field 1
9U - Field 2

TRUE, TRADITIONAL TRAVEL BASEBALL PROGRAM!
Beyond the field of play™