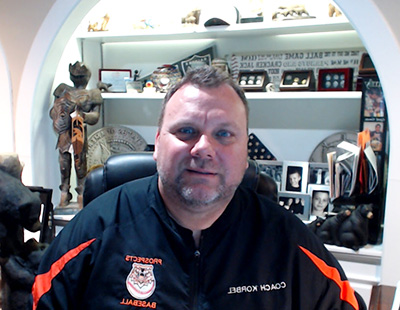 Coach Korbel and the Prospects amongst first to act swiftly on public gatherings. Coach Korbel has held nine video conferences and released three additional training videos. This will continue as needed.
---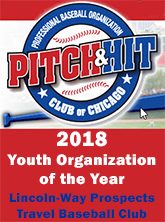 ---
---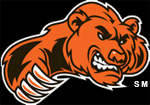 ABOUT OUR BEAR CLAW!
Native Americans use symbols & designs to represent specific ideas or cultural expressions. The bear is a powerful guardian; physical strength & leadership! The bear symbolizes sweetness of life and introspection. The bear claw was used to summon the power of the animal. The bear tracks can signify strength and well being, leadership and authority.
---
Please click refresh/reload on your browser for our latest updated content!

PROSPECTS BASEBALL TRAINING PLAN AT MOKENA QUARRY!
FULL FACILITY, ONLY 2 TEAMS PER SEGMENT!
Friday:
5:30-7:30pm: 16 Navy and 15 White
7:30-9:30pm: 16 White and 15 Red
15 Navy relinquished their time.
---
To change for June 6-7
Saturday:
8:30-10:30am: 13 Orange and 13 National
10:30am-12:30pm: 11 and 12
11 might opt to outdoor, voluntarily.
12:30-2:30pm: 14 Black and 13 Jr Xposure
2:30-4:30pm: 10U and 14U American
4:30-6:30pm: 16 Navy and any RSVP
---
Sunday:
To change for June 6-7
8:30-10:30am: 13 Orange and 13 National
10:30am-12:30pm: 8U and 12
12:30-2:30pm: 14 Black and 13 Jr Xposure
2:30-4:30pm: 10U and 13 Black
4:30-6:30pm: 17U and 15 White
---
Tuesday:
5:30-7:30pm: 16 Navy and 16 Red
7:30-9:30pm: 13 Jr Xposure and 15 Red

---
Wednesday:
5:00-7:00pm: 13 Black and 11U
7:00-8:30pm: 14 American and 8U
8:30-10:00pm: 17U and 13 Orange by RSVP
---
PROSPECTS BASEBALL INVESTS HEAVY INTO GENERAL SAFETY GUIDELINES
Our organization has ordered optional and precautionary items for all teams, including back-up hand-sanitizer for discretional usage and digital thermometers
for touch free forehead or use with disposable ear cones. A small supply of dispoable masks will be available, subject to manager transport,
in case a player forgets his required PPE. No PPE equals no play.
---
UPDATED: TREY HAS RELEASED ANOTHER VIDEO FOR PLAYERS AND COACHES
We're sharing some information with ALL players, pitchers or not, from Trey Korbel, an Xposure alumn that pitches for Triton College.
---
KORBS' WEBINAR WITH PARENTS ONLY IS 8:30PM Wed., May 27th!
All ages. Any prior times cancelled.
---
UPDATED: COACH KORBEL AND PROSPECTS RELEASED 10 AT-HOME VIDEOS FOR PLAYERS
We have sent e-mails to all parents and players 8U to 14U.
Prospects Xposure players may ask for it by request after eligibility resumes.
This is for the Wednesday, Thursday and Friday online training assignments.

This should be completed prior to the LIVE video webinars with Coach Korbel each week!

---
UPDATED: ANY AND ALL EVENTS SUSPENDED THROUGH JUNE 1, 2020!
We are working diligently every day to adjust the summer schedule.
---
UPDATED: ZOOM UPDATES WILL USE A PASSWORD TO ALLOW MEETING SECURITY!
---
UPDATED: JP SPORTS/USSSA TOURNEYS THROUGH JUNE 7TH WILL BE RESCHEDULED.
As stated on the last parent webinar update, please make sure you cancel any hotel reservation for tournaments through June 7, 2020. LWP will NOT travel during that period. If you are approaching a cancellation deadline, you or the manager should pursue removing any hotel block commitment.
---
UPDATED: 12U COOPERSTOWN DREAMS PARK CANCELLED IN 2020!
We have requested the refund in full but their offices are closed. We have put inquiries in for Cooperstown All-Star Village, who has a much more realistic policy with 4-week notices. We have also put inquiries in at Ripken Baseball for South Carolina and Tennessee venues.

---
UPDATED: ANY OMAHA SLUMPBUSTER TRIPS HAVE BEEN CANCELLED BY LWP
We have requested the refund due to uncertainty and due to no NCAA baseball which is a major part of this trip. I am also asking others to boycott this event as they are taking $100 admin fees from our teams when this is canceled at NO FAULT by us and well in advance.

---
FEES AND DOCS!
If you delayed your signed agreement by both parents, you are NOT allowed to participate in any event.
You are at-will, your risk and it's not allowed by any coach or player. Your payment is still due per Agreement, regardless of cancelled tourneys whether weather-related or unforeseen circumstance. Agreement and online addenda are very clear and as stated, broadly written to favor LWP, which is common sense for most people. We will do everyhting we can to get the boys reps and work with our directors to reschedule summer events or add fall opportunities. We'll get through this together.
---
ALL SLOTS LISTED BELOW CURRENTLY SUSPENDED UNTIL FURTHER NOTICE!
As announced at the federal level, we are amidst natural distaster rules and circumstances beyond LWP control, which are both stated in our addenda.
We are pleased to report that the Dome and Mokena Quarry will be working with us on space allotment for every hour we miss. We will preserve the time.
Eligible player training continues weekly via web conferences personally conducted and orchestrated by Coach Korbel. Go Prospects!
---
---
OVERDUE! PLAYER DATA MUST BE POPULATED IN TEAM SNAP!
Teams not 100% populated with this data IMMEDIATELY or it will have delayed USSSA team sanctioning and tourneys.
Please make sure the player name is spelled properly with the jersey #, DOB and complete street address so we can sanction teams as needed.
---
MANDATORY COACHES N.Y.S.C.A. CERTIFICATION IS REQUIRED BY ALL VOLUNTEERS OR YOU'RE AT-WILL
If this wasn't completed and turned in, you should not be coaching or helping in any capacity.
All coaches and adults assisting kids must be N.Y.S.C.A., $20 1-year or multi-year discounts with many perks!
Copy of your MBR card required.
Link to NYSCA Coaches Online Clinic
Click 'Get Started' at the link above.

Note, in Step 3, type in 'Character Nation' and choose "Character Nation (Lincoln Way Prospects) are the organization.
This is a very easy process. You must link to Character Nation or you will not show up in my report.
I recommend that you get the $35 two-year membership.

Note: This is also a NAYS Select Coach Advanced Training option with huge Membership Benefits.
New for 2019, Prospects Baseball will reimburse any coach $10 of your first year if you choose to be a NAYS Select Coach!
Link to Select Coach Clinic here and follow same instructions.

If you just need to renew your NYSCA membership, use this link: RENEW HERE

TRUE, TRADITIONAL TRAVEL BASEBALL PROGRAM!
Beyond the field of play
---

---
UPDATED:
Mandatory Items
Team Issued Equipment Bag
Team Issued Attire
Protective Cup
Hydrating Beverage
Batting Glovers
Hand-sanitizer
Personal catchers mask
Protective mask (bench/post-game) Recommended Items
Mouthpiece
HeartGuard
Headgear Cap Inserts
---
© Copyright 2008-2020 Lincoln-Way Prospects Travel Baseball and Steven J. Korbel. All Rights Reserved.
The Prospects P logo with the grizzly bear is a registered trademark of Steven J. Korbel. Registration #111239
BEYOND THE FIELD OF PLAY is an Illinois registered service mark of Steven J. Korbel. Registration #105772
Lincoln-Way Prospects is an Illinois registered service mark of Steven J. Korbel. Registration #099357
Prospects Baseball is an Illinois (Reg. #111238) and Indiana registered service mark of Steven J. Korbel.
Xposure Baseball is an Illinois registered service mark of Steven J. Korbel. Registration #111257
lwprospects.com is an Illinois registered service mark of Steven J. KorbelRegistration #111237
prospectsbaseball.com is an Illinois registered service mark of Steven J. KorbelRegistration #111236
xposurebaseball.com is an Illinois registered service mark of Steven J. KorbelRegistration #111328
Lincoln-Way Prospects Travel Baseball has an expressed written agreement to use said service marks in 2008-2019.
All other trademarks used herein are the property of their respective owner.
We do not own our own facility, this keeps operating costs down without long-term commitments. We lease and rent.
We do not endorse any ad promo links. If your browser picks up key words, you must alter your browser/PC settings.
Licensed Material is used in our website. You are restricted on downloading the Licensed Material for other than personal use.
YOU ARE PROHIBITED from republishing, retransmitting, reproducing and any other use of the Licensed Material.

This was posted in June 2009 and revised on April 27, 2020:
For more information, E-mail: Coach Steve Korbel