TEAM SNAP PAYMENT
LOG UPDATED THRU 1/17/2022
---
2022 Sponsor Form
Download Here
---
16U Xposure White:
Jim Sokachitch
Pitcher-Only can try out.


---
18U Xposure Red:
Brad Bochenek
Pitcher-Only can try out.

#AWESOMENESS
---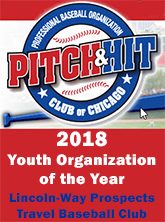 ---
Prospects Travel Baseball operates training and clinic programs, and also offers various age levels of competitive teams from AA through Elite and High School. Prospects Xposure is for ages 15U and older.
---
ABOUT OUR BEAR CLAW!
Native Americans use symbols & designs to represent specific ideas or cultural expressions. The bear is a powerful guardian; physical strength & leadership! The bear symbolizes sweetness of life and introspection. The bear claw was used to summon the power of the animal. The bear tracks can signify strength and well being, leadership and authority.
---
Please click refresh/reload on your browser for our latest updated content!

---
PLAYER ACCOUNTS WITH PAST DUE BALANCES OF RECORD JANUARY 21, 2022 WILL BE SUSPENDED.
If you do not have an alternate plan with Coach Korbel directly, do not send the player to any event.
We have been lenient on balances since schedules were posted on August, and reiterated by Agreement in November. We still have parents seemingly ignoring the Hello Doc reminders, and Team Snap alert messages that have been sent periodically as a courtesy reminder. Also, past due on fees that were due in full December 23, 2021.

We have helped secure a tremendous amount of training facility rental and early-bird tournament outlays. It is reasonable to expect parents to be timely. It has adverse consequences on our planning.
---
MOTIVATIONAL QUOTES KORBS HAS SHARED WITH MANAGERS AND PLAYERS SINCE 2008!

"I learned early on that you do not put greatness into people, but somehow try to pull it out."
– Herb Brooks
1984 USA Gold Medal Hockey Team Head Coach
Taken from the 60 copies of "Miracle on Ice" the Prospects gave out to players and coaches with our character & leadership program.

"Be The Duck!"™
– Coach Steve Korbel
British actor Michael Caine modified an old saying: "Be a duck, remain calm on the surface and paddle like the dickens underneath."
---
PROSPECTS PARTNERS WITH HELLO SIGN FOR eSIGNATURES FOR AGREEMENTS AND WAIVERS
Both parents are required to execute the eSignature agreements before your son can partake in any Prospects' event.
Mom and Dad need to have their correct name and individual e-mail in Team Snap. Team Snap data was due in August 31, 2021.
For those on record properly in Team Snap, digital documents have been sent to you as ONE send,
saving the managers from passing out three sets of documents.
This is past due by several families for over 60-days.
If you do not have the time for over 2-months to finish the docs, DO NOT send the player to any event.
---

NOBODY FINISHED JULY STRONGER THAN PROSPECTS XPOSURE BASEBALL!
NOBODY.
18U XPOSURE JUST WON THE 18U PG MIDWEST COLLEGIATE TOURNEY!
Congrats to 18U Prospects Xposure
2021 18U PERFECT GAME (PRIMETIME) MIDWEST COLLEGIATE CHAMPIONS!
This squad has played and trained with the Prospects since they were 10U with Coach Gurgone.
24-team tourney and what a way to finish their Prospects Xposure careers! #WAYTOFINISH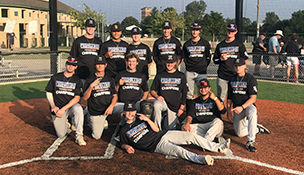 ---
17U NAVY PROSPECTS XPOSURE WINS TE BATTLE FOR THE LAKES
Congrats to 17U Navy Prospects Xposure

---
17U RED PROSPECTS XPOSURE TAKES THE ROCK (RANTOUL)
Congrats to 17U Red Prospects Xposure
2021 17U THE ROCK RANTOUL CHAMPIONS!
Way to stay hot! Org record nearing! #BAM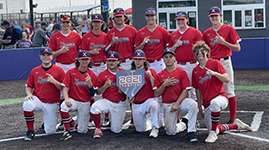 ---
17U XPOSURE RED JUST WON THE 18U PG NATIONALS! WOW!
Congrats to 17U Prospects Xposure Red
2021 18U PERFECT GAME (PRIMETIME) NATIONAL CHAMPIONS!
Our 17U Red team won the 18U PG National July 25th! #AWESOME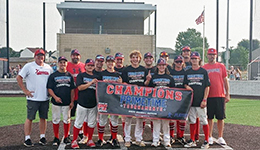 ---
ALL PROSPECTS' PRIVATE TRYOUTS ARE INDOOR AT OUR I-80 SPORTS BASEBALL FACILITY:
17650 Duvan Dr., Tinley Park, IL 60477
Highlights from July's strong finish after another successful year, now nearly 300 championship appearances!
---
CONGRATULATIONS!
18U Prospects Xposure
2021 18U DSP CHICAGO CLASSIC FINAL FOUR! Another great tournament!

---
CONGRATULATIONS!
11U Prospects
2021 JP SPORTS MIDWEST CHAMPIONS! #HardWorkEqualsFun

---
CONGRATULATIONS!
14U Prospects South
2021 GDUSA SILVER BRACKET CHAMPIONS! #XposurerTime

---
CONGRATULATIONS!
15U Xposure White
2021 GameDay Crown Point National Champions #JustTrainBaby

---
CONGRATULATIONS!
14U Prospects American
MULTI-2021 GDUSA SILVER CHAMPIONS AND USSSA AA CHAMPS! #EveryonePlayedTrainSmart

---
CONGRATULATIONS!
15U Prospects Xposure (2024)
2021 Perfect Game (PG) Semi-Finalists! #Awesomeness

---
CONGRATULATIONS!
10U Prospects
MULTI-2021 GDUSA SILVER CHAMPIONS AND USSSA AA CHAMPS! #EveryonePlayedTrainSmart

---
2022 MANAGER AND TEAM CHECKLIST:
1) All agreements and waivers must be submitted to do any training of any kind.
2) Fees balances are broken out for installments through 12/17/2022 to help our parents.
3) Commitment Fee checks should only be written to Prospects Travel Baseball, not Xposure or a personal name. These are non-refundable.

---
PAPERWORK FOR AGREEMENTS AND WAIVERS ARE REQUIRED PRIOR TO ANY PARTICIPATION
You should not send your son to participate in any event without confirmation that all paperwork has been submitted properly. This includes the General Liability Waiver, and the Covid Waiver attested by the manager or notary public. If not, you are at-will and solely responsible as the parent and your son cannot participate without said documents.
---
PROSPECTS BASEBALL TRAINING DIVISION WILL ALLOW HITTRAX SYSTEMS FOR 2022 TEAMS ON ASSIGNED DATES WHEN ASSESSING.
Prospects Baseball owns a touch screen version of the professional HitTrax system, which is a game-changer for player assessment with hitting,
pitching and catching. It can allow for annual player bio's and optional Gaming Mode Competition Nights. TBD on a team level.
LWP will have low activity and fund-raising buyout mandated fees for 2022 in lieu of fund-raising.
For 2022, we want optional fund-raising, not mandated. At the team level, some teams fund-raise for their own purposes, not org-related.

---
FUN, BIG TIME CHANGES FOR THE 2022 PROSPECTS BASEBALL
* 2022 PROSPECTS BASEBALL FEATURES NO ORGANIZATIONAL FUND-RAISING PLANS!
We will have lower buyout/activity fees than higher fund-raising levels. Simple. No selling at the org level.
* Local training, multiple venues!
(JJC College Venue, convenient Tinley Park facility near I-80, some Bo Dome, Centennial Park, John Humphrey, LW Central (pending District post-Covid rules)
* Spacious, open space training facility, larger cages, unobtructed infield area, and pitching tunnel.
* 2022 Limited Hotel tournament travel and numerous turf field opportunities
* Limited home games unless team opts to add. Tournament-based options for spring and summer schedules.
* NEW Membership Fee for most 9U to 18U rostered players, with new Prospects smart team options!
* Note: Most teams will vary and coordinate with Coach Korbs. Prospects Xposure teams are completely under different formats.

---

MANDATORY COACHES N.Y.S.C.A. CERTIFICATION IS REQUIRED BY ALL VOLUNTEERS OR YOU'RE AT-WILL
If this has not completed and turned in, you should not be coaching or helping in any capacity.
All coaches and adults assisting kids must be N.Y.S.C.A., $20-$35 1-year or multi-year discounts with many perks!
Copy of your MBR card required.
Link to NYSCA Coaches Online Clinic
Click 'Get Started' at the link above.

Note, in Step 3, type in 'Character Nation' and choose "Character Nation (Lincoln Way Prospects) are the organization.
This is a very easy process. You must link to Character Nation or you will not show up in my report.
I recommend that you get the $35 two-year membership.

Note: This is also a NAYS Select Coach Advanced Training option with huge Membership Benefits.
For 2022, Prospects Baseball will reimburse any coach $10 of your first year if you choose to be a NAYS Select Coach!
Link to Select Coach Clinic here and follow same instructions.

If you just need to renew your NYSCA membership, use this link: RENEW HERE

---
UPDATED:
Mandatory Items
Personal Equipment Bag
Team Issued Attire
Protective Cup
Hydrating Beverage
Batting Glovers
Hand-sanitizer
Personal catchers mask
Personal batting helmet
Any CDC required items
Any guideline items Recommended Items
Mouthpiece
HeartGuard
Headgear Cap Inserts
CDC recommended items
---
Nothing herein shall be construed as an offer nor acceptance and the Parent Agreement disclaimers prevail.
© Copyright 2008-2022 Lincoln-Way Prospects Travel Baseball and Steven J. Korbel. All Rights Reserved.
The Prospects P logo with the grizzly bear is a registered trademark of Steven J. Korbel. Registration #111239
BEYOND THE FIELD OF PLAY is an Illinois registered service mark of Steven J. Korbel. Registration #105772
Lincoln-Way Prospects is an Illinois registered service mark of Steven J. Korbel. Registration #099357
Prospects Baseball is an Illinois (Reg. #111238) and Indiana registered service mark of Steven J. Korbel.
Xposure Baseball is an Illinois registered service mark of Steven J. Korbel. Registration #111257
lwprospects.com is an Illinois registered service mark of Steven J. KorbelRegistration #111237
prospectsbaseball.com is an Illinois registered service mark of Steven J. KorbelRegistration #111236
xposurebaseball.com is an Illinois registered service mark of Steven J. KorbelRegistration #111328
Lincoln-Way Prospects Travel Baseball has an expressed written agreement to use said service marks in 2008-2020.
All other trademarks used herein are the property of their respective owner.
We do not own our own facility, this keeps operating costs down without long-term commitments. We lease and rent.
We do not endorse any ad promo links. If your browser picks up key words, you must alter your browser/PC settings.

Licensed Material is used in our website. You are restricted on downloading the Licensed Material for other than personal use.
YOU ARE PROHIBITED from republishing, retransmitting, reproducing and any other use of the Licensed Material.

This was posted in June 2009 and revised on September 29, 2020. Line #1 disclosure also added in 2021 but addressed in the Parent Agreement.
For more information, e-mail: Coach Steve Korbel